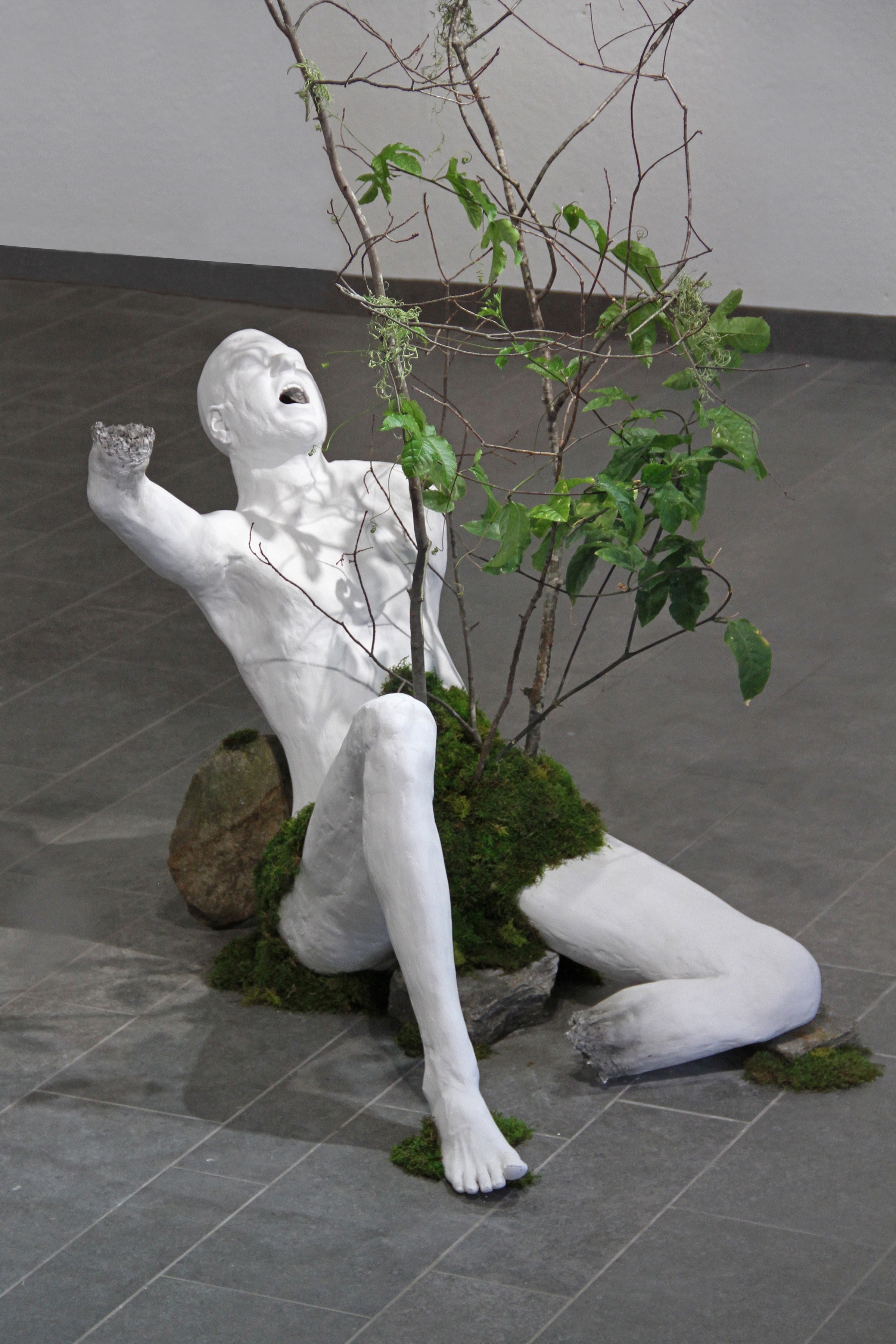 Decay
Plaster
Maple Branch
Charcoal
Moss
Both humans and plants exhibit incredibly similar traits, from the simple need of water and earth-based nutrients to striving for attention, success, and remembrance. Although both organisms have very different methods for achieving these goals, the ambitions are nonetheless parallel. My artwork is meant to be a reminder that although the world is often a place of hardship and grief, life is measured by beauty we harbor within ourselves and how through our pain and anguish, life is always returned to the earth.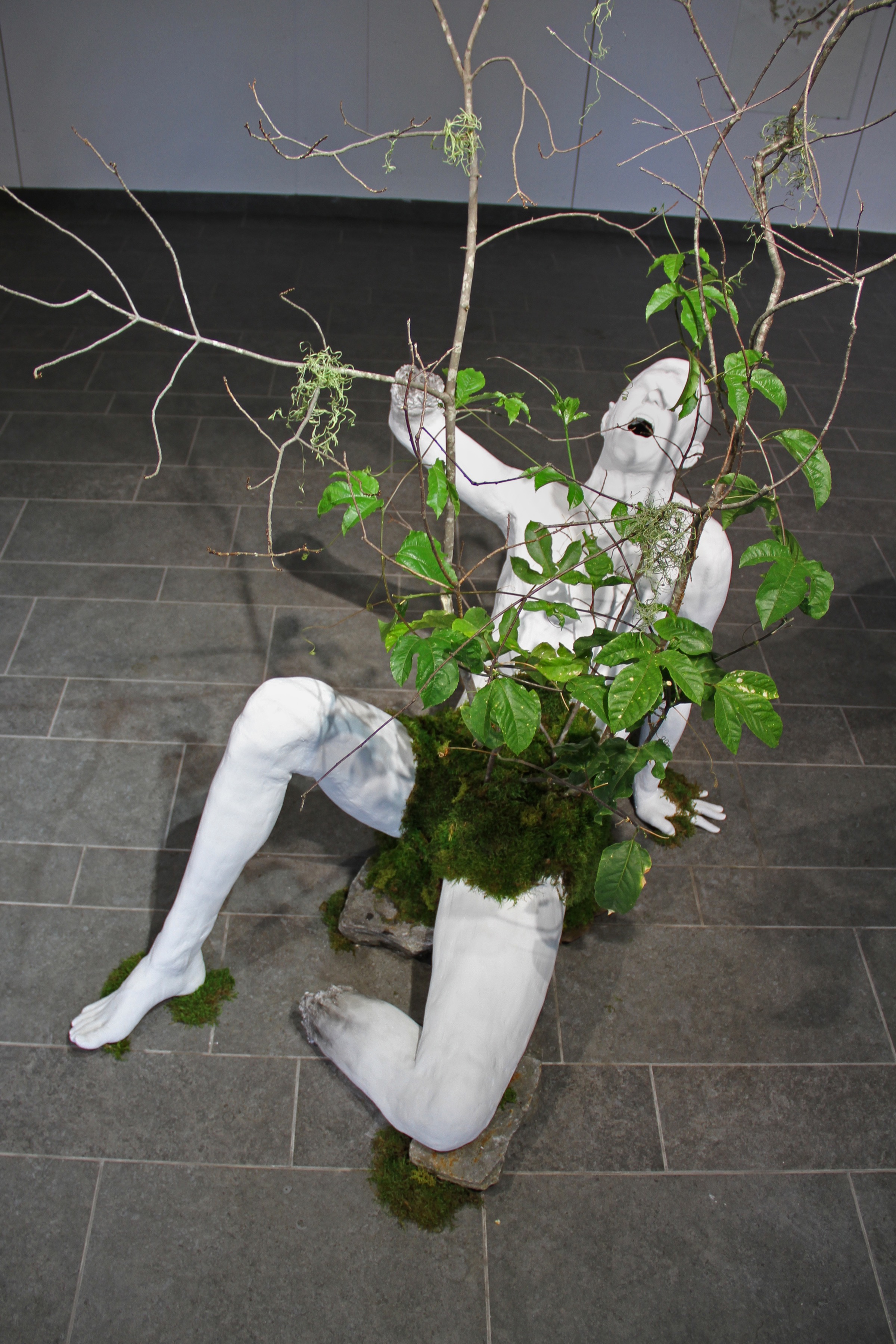 Decay Detail
Lonely Water
Oyster Shells,
Iron Frame
In recent years, oyster larvae have been dying by the billion, the cause is rising ocean acidity. As humans continue to pollute the waters, only more organisms will parish, turning our bays, reefs, and shores into lonely marine deserts.
Plastic Pollen
Plastic Electrical Tubes
Aluminum Foil
Once, the only particles inhaled and exhaled by the human lungs were derived directly from organic compounds, however, today we are breathing in millions of synthetic particles on a daily basis which contribute to the leading cause of death, heart disease. This piece represents the microscopic word that greatly influence on our macroscopic existance.
Plastic Pollen Detail