One Billion Years of Carbon
If you peel back the ego, a body is merely one billion years of raw carbon. In our humblest from, humans are nothing more than a microcosm of the surrounding natural world. But how does one merge two entities that struggle to find cohabitation?
By utilizing the organic and minimalist principles of the Japanese design technique, Kare-sansui (dry rock gardening), I attempted to render the pealing back of permanence to reveal the notion that life will always ebb and flow: every step gives new perspective and every glance brings new growth. Enjoy the change not because it is inevitable but because it is something new.
One Billion Years of Carbon
Recollection Opacity
Like a dark summer rain storm, a delicate spring blossom, or the gentle ripples on a lake, memories too will dissipate, but they will inevitably be replenished by new ones. Every memory we have is just a reconstruction of the last recollection. Therefore, the strongest sensations will only be felt in the moment which they are viscerally experienced. So why try to preserve what will certainly wither and fade? Enjoy this moment because it is the best you will ever remember it.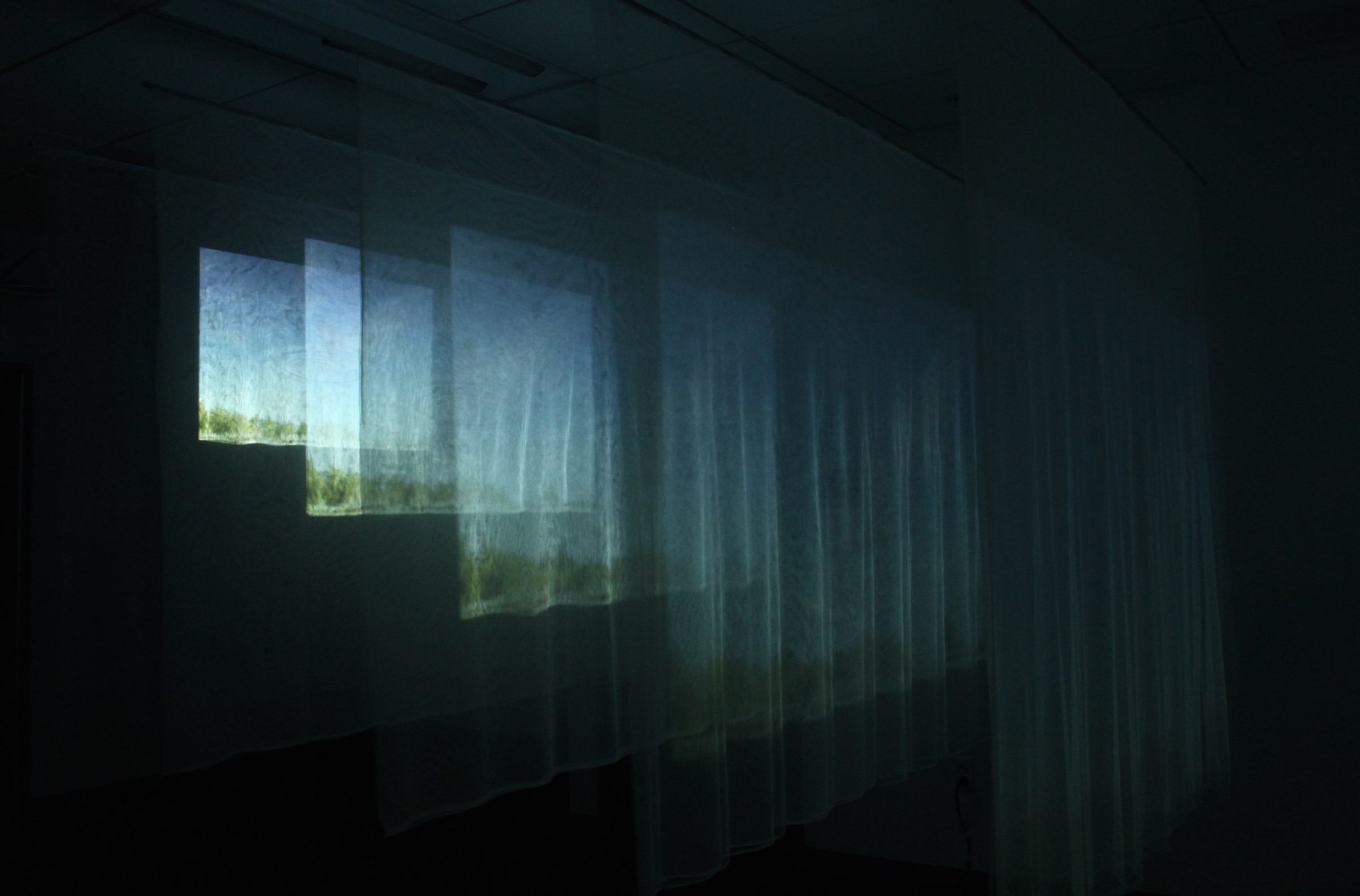 Borrowed Borders
Every year, over five hundred different bird species cross the skies of Israel's Hula Valley as they migrate from Europe to Africa. The birds soar over-head as parents are ripped away from children because an arbitrary line is drawn in the sand.
This piece interweaves the calls of birds from contested territories around the world: from the high altitude lakes of the Tibetan Plateau to the Antarctic waters of the Falkland Islands. The calls of these birds, downloaded from online sources, represent a longing for unity, to regenerate community through decomposing notions of separatism and political divide because a boundary is only as strong as the fear that inspired its composition.
Borrowed Borders
Disputed Territories Represented
Tibet - China and Tibet
Kashmir – Pakistan and India
Falkland Islands – United Kingdom and Chile
Taiwan – China and Taiwan
Golan Heights – Israel and Syria
Crimea – Russia and Ukraine
Lunchinda-Pweto Province - DRC and Zambia
Ambalata – Malaysia and Indonesia
Borrowed Borders